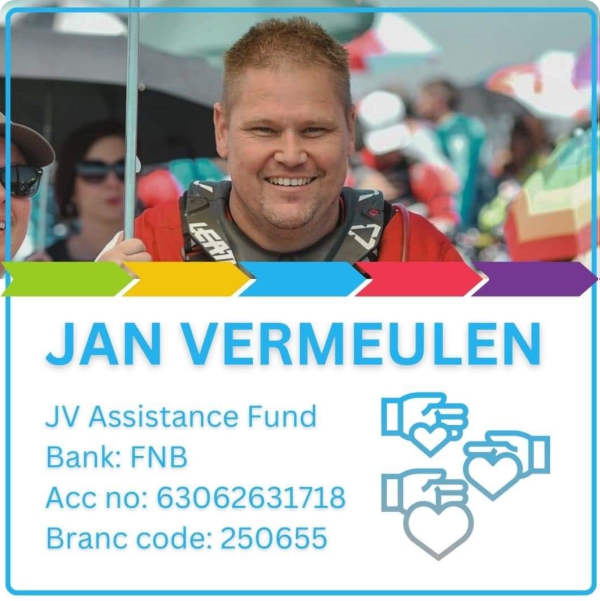 Jan's 2nd Adventure – Road to Recovery
This is only an online race to assist JAN VERMEULEN 233 with expenses that his medical aid does not cover, for his rehabilitation, for medical equipment that he may need and for adjustments to their house to make it wheelchair accessible.
Please join his facebook page, Jan's 2nd Adventure – Road to Recovery for updates on his progress.
If you are a member of Africa-Off road club you will receive 5 points for entering this race and 1 point for every right answer on the test. The total to score is 30 points.
Upload an action photo of yourself which will be printed and handed over to you as a trophy for entering this race.
Entry Fee of R400 – Please upload the Proof of Payment below.